Hey people! Today is the 7th day of our trip! So today we got up and eat breakfast, then I went with Asia to a couple breakout sessions. Then Kirra needed my help so I acted in her music video as a person in it, when we finished filming her music video, which was using the song "Outcast" Amber and Kirra went to the ballroom to edit the video, in the meantime, I went with some of the other guys to the super session where a guy talked about all his filming movies experience and stuff.
Later, when everyone finished editing and everyone was together, we went over to the Cheesecake factory to eat dinner, It took Amber a bit to order, so we got our food a little late, but it was yummy, I got spaghetti and meatballs. When we finished eating, we walked back to the hotel to see the exellence awards where Castaiac middle school won an award for a film about lunch gossip. I like that, it was fun, tomorrow we will be competing, so remember to read that one. Thanks for reading!
Powered by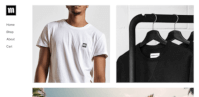 Create your own unique website with customizable templates.