Hey guys! Today was the fifth day of our STN trip! So starting off today we woke up and went to McDonald's for breakfast. I got pancakes there, and I was sitting by Jasmine Asia and Kirra. After breakfast we got on our bus and drove over the the Anaheim Angels stadium, there we saw the spanish news station, the room where they draft people, and even the actual stadium where the players played baseball, but they had one rule identical to our normal school, no stepping on the grass, they had it for a reason of keeping the grass good for baseball, but our school just wants it to look nicer. But anyways after that we departed the Angels and drove all the way back to Hollywood, and we got to tour the actual Disney Animation Studios!!! We saw the making of things like Moana, Frozen, and Wreck-it-Ralph. Also we found out about a movie that Im really excited to see, but I don't know if I can say it, so just be prepared for an awesome movie. But the best thing was is...WE SAW JOSH GAD!!!!!!!! It was so cool, the lady giving us the tour just stopped because she knew he was coming in, and we didn't have a clue why, but then he walked into the room and said Hi to us!!!! I was so excited and at first I felt as if it was him, but I didn't know, but turns out is was and that was SOOOOO cool!
After the disney tour, we drove back to Anaheim and finally met our pen pals and exchanged gifts, my pen pal's name is Adelina, and she id so nice and awesome! After we met them, we walked down to Bubba Gump's and had a really great dinner with them, lastly we walked back to the hotel and here we are now! Thanks for reading and I'll see you tommorow!


​
Powered by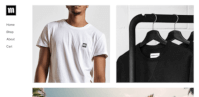 Create your own unique website with customizable templates.