Today I am doing a movie review on my new favorite movie, Miss Peregrines Home for Peculiar Children. (WARNING-SPOILER ALERT) I love this movie because it starts out with an ordinary teenage boy named Jake working a job at his family's shop, but within one night his life changes. His grandfather passed away in the backyard and said a weird mystery about going to the island by whales and meeting the bird there right before he died, everyone else said he had it was a heart attack, but when he said he saw a monster, people thought he was insane. His parents send him to a

psychologist who said it would be good to go to the island so he realizes it is not real. Jake and his father go to the island and there he goes to the children's home and meets Emma, the floating girl, Olive, the fire girl, the telepathic twins who have another secret power, Bronwyn, the girl with super strength and Miller, the invisible boy. The children take him to the time loop they saved before the house was bombed, and there Jake meets Miss Peregrine, the headmistress who has time and bird powers, Enoch, the boy with manipulating powers, Claire, (My favorite character) The girl with the mouth on the back of her head, Hugh, the boy with bees living inside of him, Fiona, the girl who can grow plants in seconds with her hands, and Horace, the boy who can project his dreams and see into the future. There they fight the hollows, the monsters who take out peculiar's eyes and eat them in order for some of them to stay mortal and killed Jake's grandpa, and Baron, the man who controls them and can shapeshift. I think it is an amazing movie because they all think Jake is crazy, but he really just needed to be with his own kind. Check out the trailers below and thank you for reading.
Powered by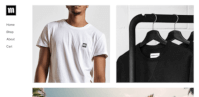 Create your own unique website with customizable templates.